Interactive Virtual Aquarium software
Bring a visitor space to life
'An ever-changing, immensely fun, play-thing for your visitors to enjoy'
About
This virtual aquarium software can be used out of the box, or can be enhanced with unique features. It is designed for use on larger screens, and is ideal for public spaces and visitor centres.
The software has been used very successfully in children's hospitals and in children's play areas, as well as in shopping centres, concourses and malls.
It is great as a fun, engaging interactive and also has many benefits for distraction therapy.
If you want something bespoke, speak to the design team. It is possible to make your aquarium completely unique – to include your brand or character elements for example.
Bring a visitor space to life
Interested to find out more?
Arrange a callback here.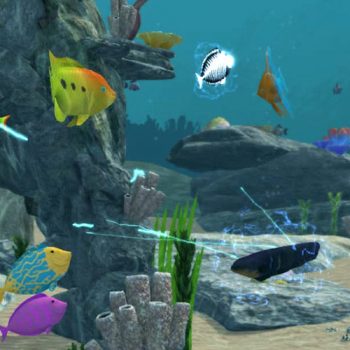 Electric Eel
Bit of a villain! Electricity zaps other fish.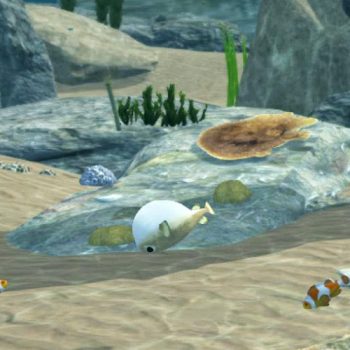 Pufferfish
Hates to get poked, and inflates when he is annoyed!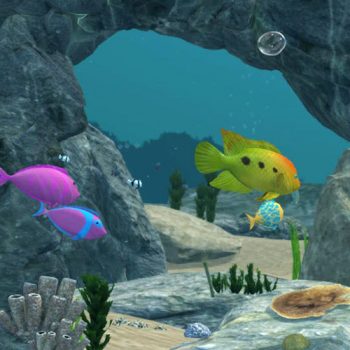 Fish & Bubbles
Pop bubbles and interact with the fish!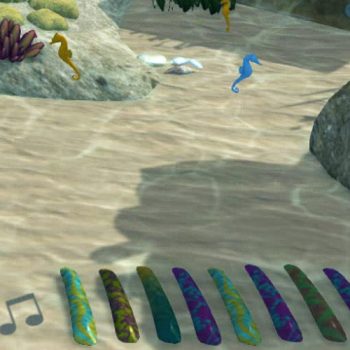 Clam Shell Keyboard
Play tunes on the clam shells!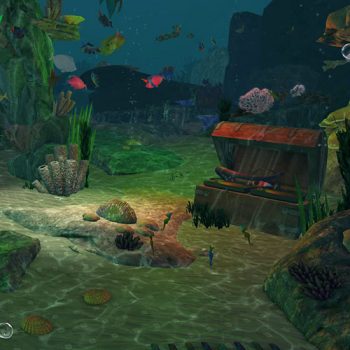 Fish Party
Find the disco fish and trigger the fish party!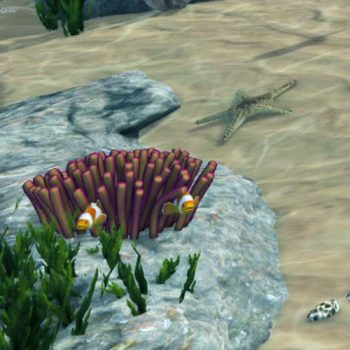 Clownfish
These guys will follow your finger.
In use: Glasgow Queen Elizabeth Hospital
The Interactive Aquarium software is used in the children's outpatients department of Glasgow Queen Elizabeth Hospital.
The hospital wanted a fun, calming, ever-changing play-thing for the hospital's long-term patients, and for day-to-day visitors to enjoy.
It forms part of their approach toward distraction therapy techniques for hospital patients.
The aquarium is presented on two large portrait mounted screens, which are joined to form one large screen. A touchscreen 'overmount' allows the screen area to become interactive, so that children can play and discover the behaviour of the aquarium inhabitants.
Interested to find out more?
Arrange a callback here.